Shipping logistics are undergoing a smart transition towards more efficient, safe and ecological solutions.
Port operators and shipping companies are markedly focused on expanding container transport, handling automation and digitalization.
Leading digital companies created automation solutions improving the operability and operators safety.
However, there is still wide room for improvements,  as the Refrigerated  containers that are still managed as they were 50 years ago with the direct involvement of port personnel and ship crews exposing them  to risks carrying out their task in a dangerous environment.
In the reefer towers the high noise due to the reefer compressors often exceeds the laws threshold,  the operators are handling  risky electrical connections and they are crossing operating areas where heavy vehicles such as cranes and forklifts are maneuvering.
Since 2014 a team of Shipping Experts and Industrial Engineers started the  studies and activities on Reefer Operation to define specific automation and digitalization solutions; in 2018 they founded the Innovative Start-up Smart Shipping Solution S-CUBE and in 2019 together with SCAME (WW Leader in Electrical Connectors) and an Italian Industrial Investor Founded ARMS (Automated Reefer Management System)  to realize a complete set of Technical Solutions to automate the plug and unplug operation ad fully digitalize the data Reefer management.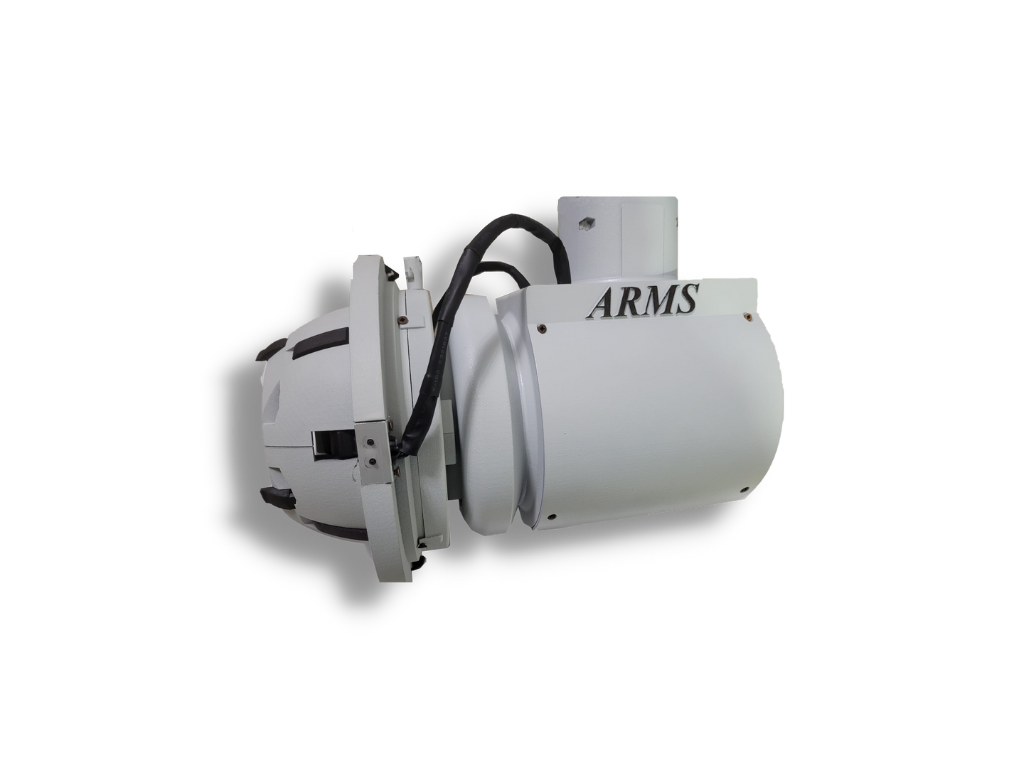 Thanks to the patented ARMS plug®, both in the terminal and in the ship, it is now possible to remotely manage electrical and data Reefer connections with precision and rapidity, continuously checking the status of the reefer and detect its effective electric consumption. 
The mechatronic arms "ARMS 1-2-1® and ARMS 1-2-n®" mounted on the Reefer Towers are performing the research of the PLUG BOX® on the Reefer and the positioning of the SMART PLUG® into it.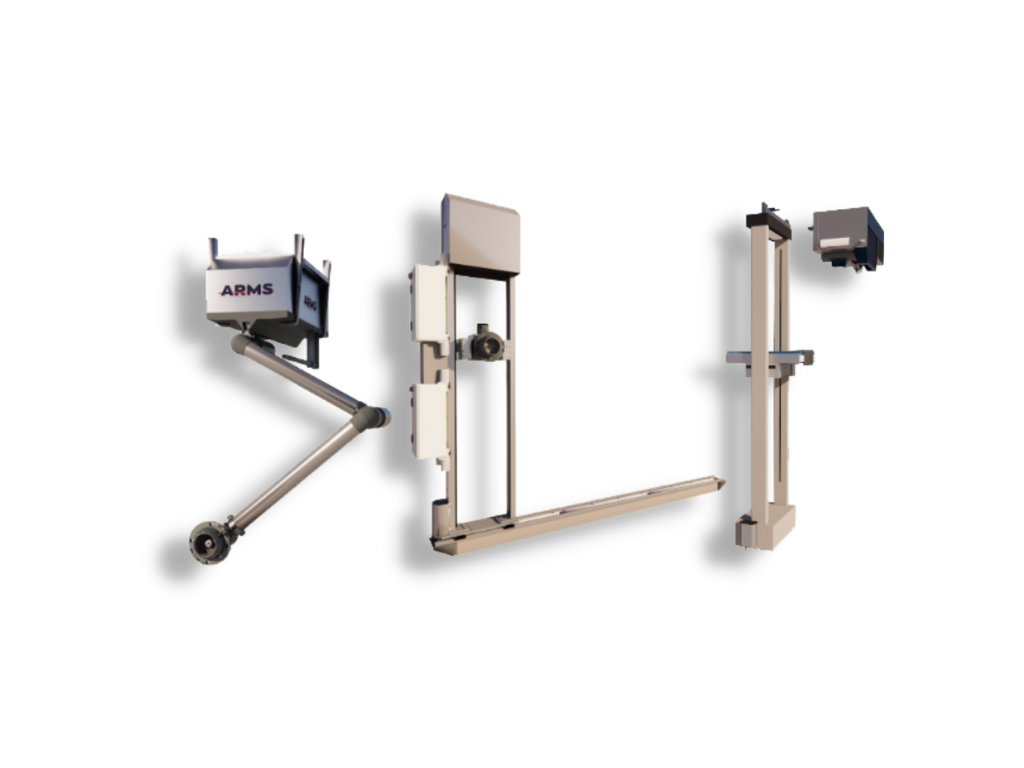 To speed-up the introduction of the ARMS system in the terminals, S-CUBE invented the SMART-rfRACK®,an Innovative reefer tower produced in cooperation with the Industrial Company Nuova ICOM
The basic concept is to compose the reefer tower using prefabricated modules built and tested in the factory having the same sizes of the Hi-Cube containers then shipped as a container up to the port terminal and assembled using the terminal lifting machines. The time required to assemble and to start the operation of the SMARTrfRACK® is enormously lower than those necessary for the construction of traditional reefer towers.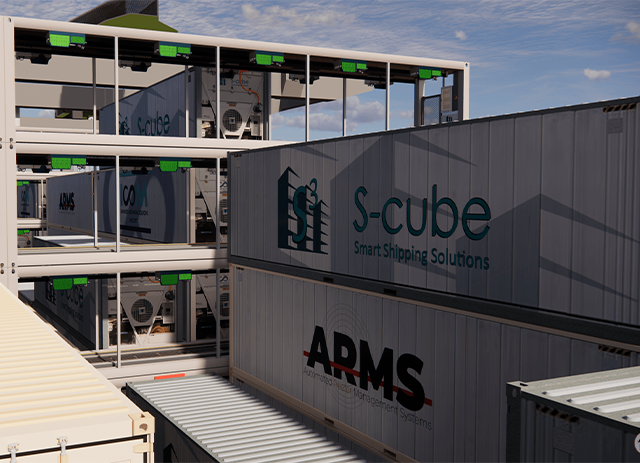 The SMART-rfRACK® are specifically designed to easily and fastly install the ARMS Automation systems with one SMART PLUG for each slot and two ARMS 12n in each Rack floor.